Who's your favorite superhero? You remember how things were before they showed up? Crime was rampant, people were scared, confused, and unsure what they should do?
Too often, trying to succeed in marketing online is like that.
You never know who to trust. Everyone is trying to sell you a magic potion, one person says to do this, another says do this instead.
How are you to know what you should do?
Success leaves clues

Tony Robbins
There's are big differences between big, successful marketers and marketers like us. They have more experience, both with what works and also with what DOESN'T work.
They also have a bigger sandbox to try new things to see if they work better than existing methods.
There's a new superhero in town
That's the purpose of The Digital Marketer Newsletter. The information it provides every month is written by successful marketers and tells what they're are doing NOW, not what worked six months ago which is a long time in Internet Years.
Each issue contains in-depth articles covering several aspects of marketing and many smaller tips, resources, and ideas.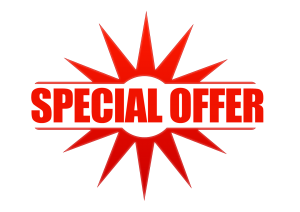 My problem, your opportunity
While I'm pleased to be able to offer this resource to my readers in general, at the moment I'm in one of those crunch situations we all encounter in life so I'm having a firesale and offering big savings on annual subscriptions for a very limited time.
Going back to the questions at the top, who should you trust?
DON'T TRUST ME! 🙂
I know it's valuable to me. I look forward to learning from it every month. I know I'll find something new I should use, and sometimes, I find things I should stop doing!
Trust your own judgment. Go here, read the sample issues. You're the only one who can decide if this information is valuable to you.
I only recommend things I think are useful and worth more than the cost to the right person. Over the years, I've bought a lot of stuff to promote but when I looked at them, I've said "No, I can't get behind this".
The Digital Marketer Newsletter is not one of them. This is something I fully believe in and think it will help anyone who is serious about being a successful digital marketer.
Check it out, see what you think. If you think it will be useful to you then take advantage of this special very limited offer. You'll gain a valuable resource and save money at the same time! Now in my book, that's a deal!
One last thing… for anyone who subscribes during this firesale, I'll lock-in that special lower rate for as long as the subscription is active, saving you more money each year!