Traffic is crucial to any online business.
We're in the midst of an event I've been looking forward to.
It's funny how when you're under a deadline, little inconveniences that you'd normally ignore seem to grow exponentially.
So even though I knew about this and I've been working on it, I'm still LATE! 🙂
What is it?
It's Traffic Legends 2020
It's a contest to win a Chromebook (and 1,000 clicks)
It's a giveaway (186 downloadable gifts and growing)
It's a free online summit given by several top marketers on how to generate traffic
For anyone with an online business, this could be priceless. And given today's economic environment, if anyone isn't doing something online I really suggest starting one, even a small side-hustle might be a life-saver at any time.
It's not too late…
If you want to build a list, you can still join as a JV. If you have a gift ready you can join the giveaway and people will start seeing your offer almost immediately. If you don't have one ready, you can still join and promote this for leads, it just won't be as immediate.
You can join as a partner at https://trafficlegend2020.com/j/37176
If you just want to learn from the best and get the gifts, you can join the giveaway and summit at https://trafficlegend2020.com/a/37176 though I suggest the JV link since that gets you the same access but also lets you promote it.
Either way, this promises to be a valuable event. And since I know the organizer, I fully expect that promise to be over delivered!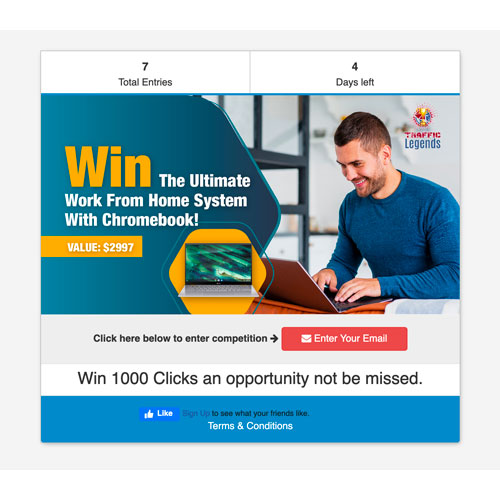 Join now! It'll be great!
Best wishes on your success, Don
Image by Jill Wellington from Pixabay